The Ascension of Ava Delaine
5 min short
shot entirely on drone
in a single-take
one actor
real-time quick changes
4 story vertical location
a Danger Arts production
Artistic Risk
"What you see from the drone front is the movie. What was happening behind those walls was a whirlwind of rambunctious nudity and focused determination."

– Tonya Kay (director, lead actress)
Drone Tech
"We had complete control of all camera settings throughout the 5-minute continuous shot. We had to rack focus as the drone and the actor moved through the windows and each floor. We were shooting on a (DJI Inspire 2 with a) 25mm lens on the Zen Muse X5 which is a 2x crop factor, and at times all the way open at f2 as the sun started to go down, so pulling focus was essential. We even racked aperture at points to account for drastic changes in brightness of direct sun, shadow, interior windows, and eventually the rooftop."

– Andira Chamberlin (cinematographer, drone operator)
Where Story & Tech Combine
Shot entirely on drone in a single take.

The Ascension of Ava Deliane is a female-led, female-centered project boldly revealing a woman becoming more confident, more sexual and more valuable as she ages.

This experimental short marks the directorial debut of Tonya Kay, backed by a diverse, predominantly female team including our female cinematographer/drone operator, writer, producers and sound designer. Eighty percent of the crew is female and 30% are POC.

The Ascension of Ava Delaine stars a single actress, Tonya Kay (Jane The Virgin, The Fosters, Lone Ranger), moving through an extremely athletic Empowerment Fantasy. Behind the scenes, the actress performs four real-time quick changes while sprinting up four levels of the vertical location, to meet the drone on a new floor, in new wardrobe, in a new decade of time with a new set of emotions.

All this in just five minutes. In a single take. Shot entirely on drone.
---
Voyeuristic Storytelling
"The Ascension of Ava Delaine tells the story of a woman's ascent through the major stages of her life in five visual, stylized, non-verbal vignettes, primarily shown through her apartment windows in a nod to the voyeurism storytelling of "Rear Window" (1954).

The choice to film in 5 min single-take drone shot takes inspiration from the technical bravura of cinema's iconic uninterrupted shots such as the tracking shot in "Wings" (1927), the illusion of a single take in "Rope" (1948), the almost four-minute continuous shot in "Le Boucher" (1970) and above all the single-take Steadicam filming of "Russian Ark" (2002). However, instead of going deeper into a restaurant, a village or a palace in a horizontal movement, The Ascension of Ava Delaine uses drone technology to tell the a story through vertical movement, following a woman's rise in life as it is externalized through her movement from street level through the four levels of an apartment building.

Every aspect of The Ascension of Ava Delaine is a story about "upwardness". We see the upward progression of the eponymous Ava not in terms of economic or class mobility but in terms of her journey simultaneously through the years of her life, the floors of her apartment building, and her process of individuation. In American society sexuality is often coded as "low" and Puritan morality as "high"; at the same time, American culture tells women that as they age they become less desirable and less sexual: this film upends the false dichotomies of high vs low, virgin vs whore, and young vs old by showing Ava Delaine rising up with age and experience into her own sexual confidence and self-sufficiency. The story is situated in the tradition of stories of female self-realization like "Shirley Valentine" (1989), "Fried Green Tomatoes" (1992) and "Waiting to Exhale" (1994). The concept of rising as a woman owes a strong creative debt to Maya Angelou's poem "Still I Rise"."

– Shaula Evans (writer / producer)
Filmmakers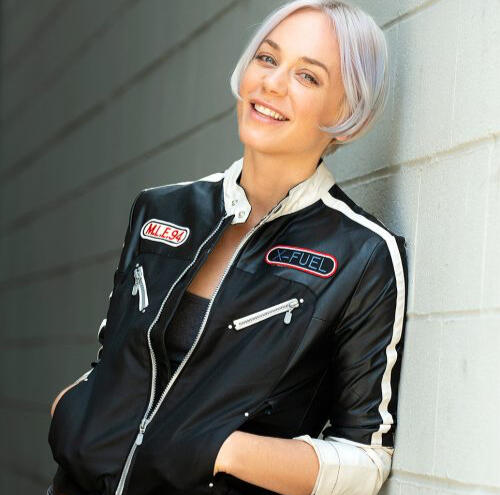 Tonya Kay
Lead Actress / Director / Producer / EP
Tonya Kay draws on her background as a choreographer and stunt coordinator to mastermind the logistical challenges of a "ridiculously difficult" single-take, all-drone short directed non-traditionally as a choreographed dance between location, leading lady and DP.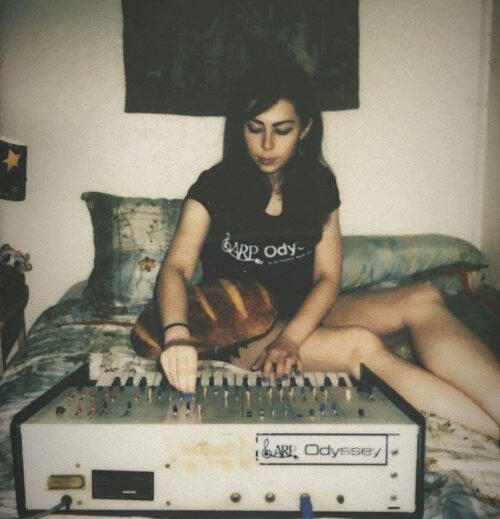 Jamie Billings
Sound Designer / Foley Artist
Jamie lives in NYC and is currently creating sound and music for both film and games, alongside teaching studio recording and post production audio workshops at NYU. She received her Bachelor's Degree in Electronic Production and Design from Berklee College of Music in 2012.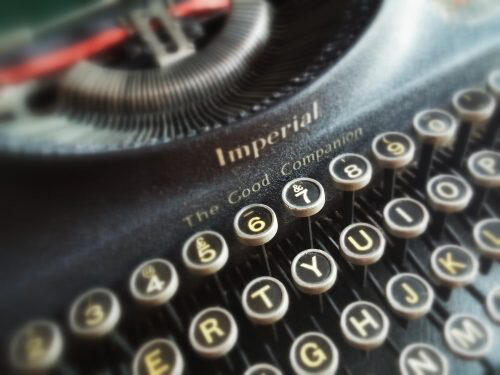 Shaula Evans
Writer / Producer
Shaula founded the online writing community The Blackboard (2012-14), is a former reader for the Athena List (2014-15) and a selections jurist for the 2018 Bluestocking Film Series. After living in Canada, France, Japan and South Korea, she currently resides in the United States.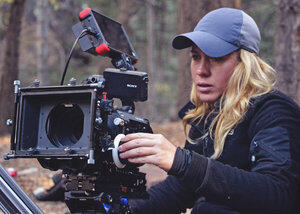 Andria Chamberlin
Cinematographer / Drone Operator
Andria's cinematography career has led her to Africa, Europe and South America. Looking at so many cultures through the lens, Andria has absorbed a genuine sense of how to tell human stories with a camera. A graduate of Boston University, Andria been working in film for almost 10 years.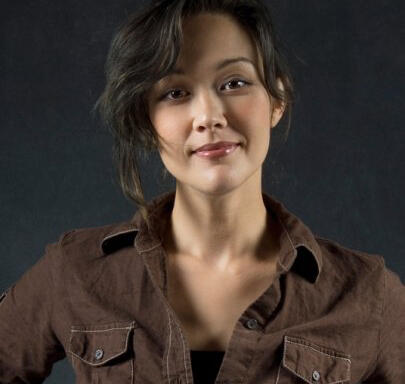 Monica Kay
Key Scenic
Monica Kay started her art career painting in New Orleans where she worked as an airbrush artist and automotive painter. Monica worked for several years as a scenic artist in film on projects like Disney's Imagination Movers and The Green Lantern. She now resides in LA and continues to create in various mediums.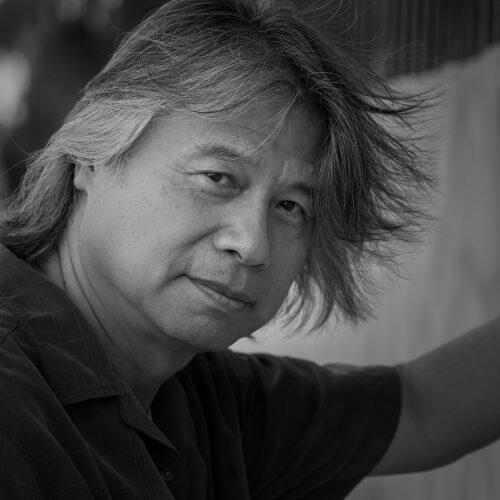 Dennis Ho
Exec Producer
Dennis's roster of projects as a tv producer includes Fantastic Four (Marvel) and Iron Man. Dennis' experience as a short-form creative includes a legion of on-air promo and advertising for Disney, 20th Century Fox, Warner Bros, Universal and ABC. He recently wrapped up two other films as Exec Producer for Broken Memories and Day of Days, as well as Qi, his first award-wining documentary.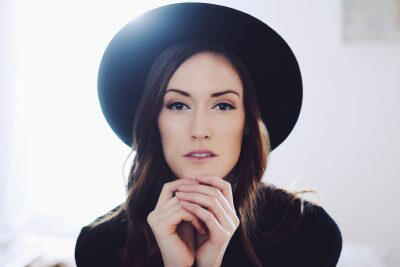 SaraAnne Fahey
1st AD
SaraAnne is expanding her work both in front of, and behind, the camera. She is a valued team player and brings a strong work ethic, contagious energy, and keen insight to each project.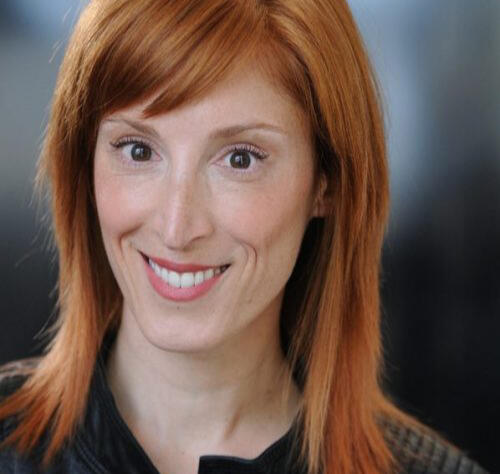 Rachael Bartlett
Property Master
Rachel has a vast background in the entertainment industry which includes former casting for Lucasfilm Ltd., performer/character trainer/articulation specialist for Walt Disney Co and a costuming/props specialist, which she tapped into for the work she was honored to do on The Ascension of Ava Delaine.